When users have many passwords to remember (such as Windows, SAP, AS400, Oracle, SQL) with complex
compositions and frequent changes, they tend to forget their passwords – or write them on sticky yellow labels!
This is either an economic headache or a dangerous breach of security!
The answer to this is either FastPass password synchronization or direct password reset for yor different passwords.
FastPass for password self-service is used by hundreds of customers globally.
✔ User self-service from internal and external networks

✔ Password reset

✔ Multi-factor authentication – SMS Pin code combine with chalenge/response

✔ Two-factor authentication via SMS Pin code (Token-less)

✔ Single password through Password Synchronization

✔ Zero Administration – administers and enrols user automatically

✔ Help Desk Client – support users call in to Service Desk

✔ Mobile Client – reset/unlock from mobile devices
FastPass also comes with a set of generic connectors that allows you to build connectors to your own solutions and thus making FastPass the one solution to handle password across the board for all your applications and systems.
Our Professional Service
We have proven 5-Step Multiplication Deployment Model of password Self-Service to ensure successful deployment and good end-user experience: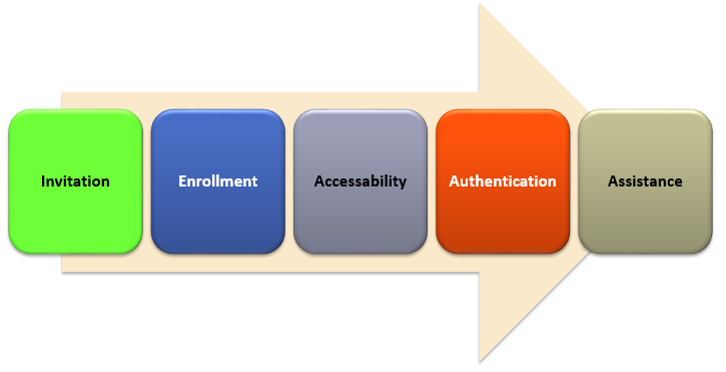 Proven Success Rate
A typical FastPass conversion rate is between 80-95% of all password related calls converted from the service desk to self-service transactions
The end goal is to get a self-service success over 90%. Contact us for a closer look at FastPass Enterprise Password Manager.
Go to the following links for Product Sheet.
Get the feel of how it works with these nice Demo Videos:
✔ User's process for password reset or un-lock

✔ End user enrolment in FastPass with SMS and questions

✔ FastPass Mobile Client "Monday morning"

✔ Password Manager from FastPasscorp

✔ Configuring FastPass for first use
Contact us for further information or
schedule for live demo at info@ensbn.com